We are authorised dealers of Pilot Spray Guns. Spray guns of leading brands are available at Bee-Tee traders. Pilot, Devilbiss, Anest/Iwata, Sata, Bullows are available on request.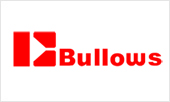 air blow gun
air brush gun
Foundry Gun
Gas Cutting Torches
Gas Torches
Oil Gun
Power Sprayer
Pressure Cleaning Gun
pressure feed tank
sand blasting gun
spray gun
Textile Equipment
Under Body Coating Gun
To set an Industry standard, which is truly International. Provide products of all the world class brands to Indian market.
Our mission is to provide operational efficiency and henceforth maximum productivity through world class products and brands.
Brands We Deal With
We at BEE TEE Traders deal with products from various top brands providing only the best to our customers.