We offer a wide range of welding equipment's in categories varying in ARC, TIG, MIG and CUT Inverters. All the products are from leading manufactures across the globe. Our range of Welding equipments are from RILON, APEX and JERMEX.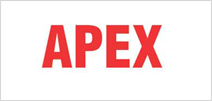 ARC Welder
Spot Welder
ARC 200
ARC 250G
ARC 400
TIG 200A
MIG 250F
MIG 400IJ
CUT 60
CUT 100IJ
TIG 315BPAC/DC
To set an Industry standard, which is truly International. Provide products of all the world class brands to Indian market.
Our mission is to provide operational efficiency and henceforth maximum productivity through world class products and brands.
Brands We Deal With
We at BEE TEE Traders deal with products from various top brands providing only the best to our customers.