Generally a measuring instrument is defined as a device which can be used for measuring a physical quantity. The measurement is explained as the activity of obtaining and comparing physical quantities of real-world objects and events. Surfaces and materials such as electric cables, metal particles, wooden bodies and particles, plastic pipes, ferrous and non-ferrous metals are a few of the objects where the measuring equipments have been applied for measurements and acquiring other data.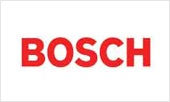 The transfer point from floor to ceiling, detect materials, levelling and vertical alignment, squaring, measure angle of slop, monitor sub-surface movements, estimating the distance of an object, evaluating the level and angle of surfaces, measuring levels at building sites are a few of the major applications of measuring instruments.
We deal with a wide variation of measuring instruments, namely Detector, Point Laser, Line Laser, Rotation Laser, Surface Laser, Optic Level, Inclinometer, Angle Measurer, Rangefinder, Laser Receiver, Building Tripod, Wall Mounter, Telescopic pole, Levelling Staff which caters to various applications. With an assembled list of every measuring instruments from all the leading brands across the globe, we offer a comprehensive list for our customers to choose from.
Detector
Point Laser
Line Laser
Rotation Laser
Surface Laser
Optic Level
Inclinometer
Angle Measurer
Rangefinder
Laser Receiver
Building Tripod
Wall Mounter
Telescopic pole
Levelling Staff
To set an Industry standard, which is truly International. Provide products of all the world class brands to Indian market.
Our mission is to provide operational efficiency and henceforth maximum productivity through world class products and brands.
Brands We Deal With
We at BEE TEE Traders deal with products from various top brands providing only the best to our customers.